Richard L Fung Fine Art Photography

Eclectic Visions


Technical Reviews



Is Polaroid Dead or Alive?

In 2008, Polariod announced that it was going to stop production of the Polaroid type 55 large format negative/positive film that was used by Ansel Adams, as well as other famous photographers, for landscapes and portraits. It was a sad day for all of us because the negative, when processed properly, yielded a very fine grain black and white negative that could be enlarged or scanned. The film needs be exposed at an ASA of 32 to produce a high-quality negative. I remember running down to Pro Photo Supply in Portland, Oregon and buying three boxes of Type 55 to store away for a rainy day.

Actually, I had used it on a nice sunny day about three months prior to their announcement. I dragged out my Wisner Traditional 4x5 and 545i Polaroid holder and created the Laurelhurst Park photograph. To date, I still have three unopened boxes of Polaroid Type 55. What am I waiting for? Well, it's like saving that fine wine for a special anniversary, or date, or celebration. Dont worry, the next vacation trip to the High Sierra, I will bring it along for that ultimate landscape composition. I'm sure Ansel will be on my shoulder saying, "This is the moment. Don't waste it!" Meanwhile I still have my Polaroid SX-70 and some Time Zero film stashed away. And today, you can still find Fuji Color 100C and 3000B (black and white) peel away type film in some camera stores.

These two types of film will fit my Polaroid Reporter or any camera that will accept "pack type" film. I know of retro type photographers buying old Poraroid Type 100 and 250 pack cameras at thrift shops for $30 just to be able to use this film. I think Polaroid is still alive
and we need to cherish and use this medium to keep creating unique photos.

Now get out there and do your part!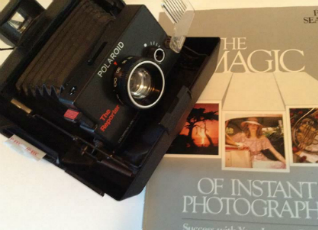 Polaroid Reporter Pack Camera Shot with expired Time Zero Film and SX-70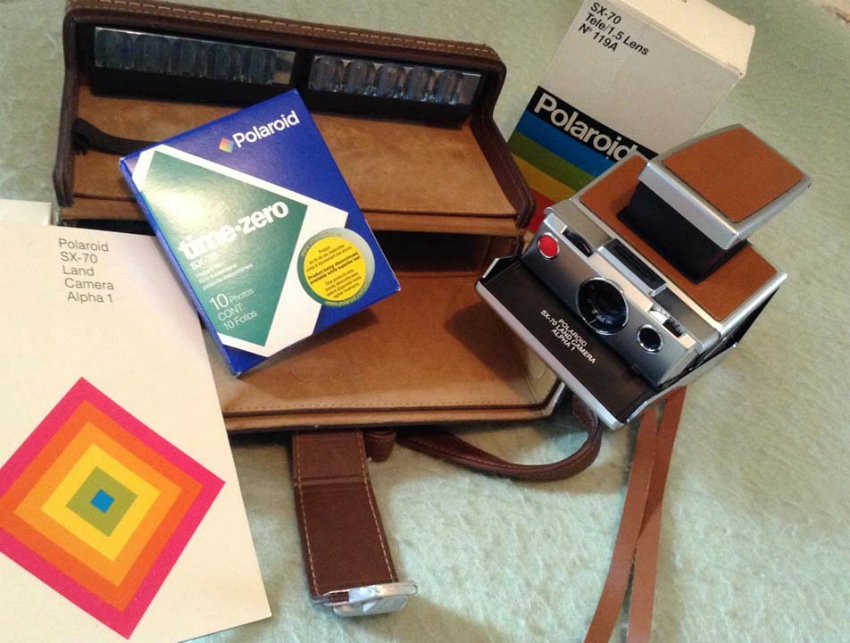 Polaroid Alpha 1 Model SX-70 Land Camera Kit cira 1978
Resources for Fuji 100C film: http://www.jeremiahsphotocorner.com

For owners of SX-70 cameras, The Impossible Project: http://www.the-impossible-project.com/

The Polaroid SX-70 camera: http://en.wikipedia.org/wiki/Polaroid_SX-70

Instant Film: https://en.wikipedia.org/wiki/Instant_film

Story of Edward Land, inventor of Polaroid film: http://37signals.com/svn/posts/2666-the-story-of-polaroid-inventor-edwin-land-one-of-steve-jobs-biggest-heroes

Ansel Adams and his Polaroid years: http://flipsideflorida.wordpress.com/2013/05/18/the-polaroid-years-ansel-adams/

Books you may enjoy:

Taschen:
http://www.taschen.com/pages/en/catalogue/photography/all/05701/facts.the_polaroid_book.htm

Ansel Adams on Polaroid Photography from Amazon.com http://www.amazon.com/Polaroid-Land-Photography-Ansel-Adams/dp/0821207296